Ideas
The Exceptions dialog in VS is very useful - choose exceptions to break on without needing breakpoints.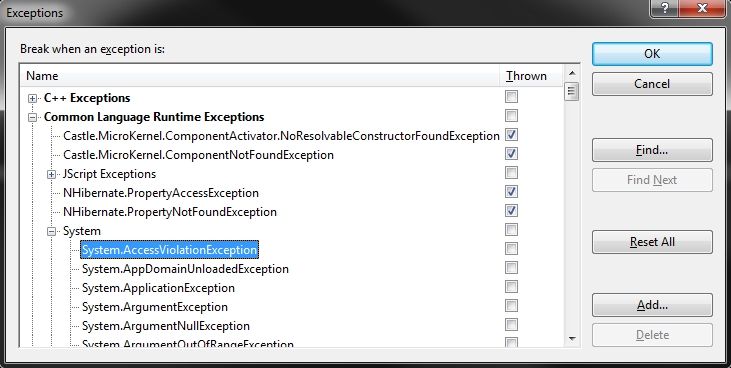 The UI, however, is just horrible. I can think of a hundred ways to improve it, starting with a flat list and search/filter and including "starring" my favorites.
If BugAid for VS replaced this dialog, I would buy a copy that instant and promote it incessantly to all my collegues as well as my enemies.
Added by Adrian Aisemberg: Suggestion: A button for quick turning on/off the "Break when an exception is thrown" VS feature (either for all or for a favorite set of exceptions).